Impacts of Influences and Consequences for Organisation
| | |
| --- | --- |
| ✅ Paper Type: Free Essay | ✅ Subject: Business |
| ✅ Wordcount: 2003 words | ✅ Published: 13th Sep 2017 |
ANALYSE THE IMPACTS OF INFLUENCES AND ASSESS THEIR CONSEQUENCES FOR AN ORGANISATION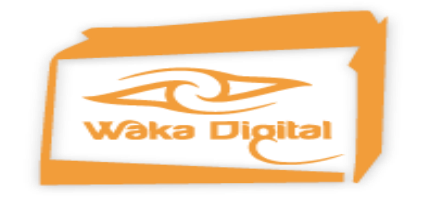 INTRODUCTION
Wake Digital is an awesome IT firm based in Tauranga. We deliver Kiwi Information Systems (IIS), Responsive Websites, Software Development, Cloud Solutions, IT Consultancy, Technical Support, Mobile Apps and a range of Creative Services. Our company has been running successfully from last 30 years and still continues to serve the customers. Our company focuses a lot on its marketing which has really helped in increasing the reputation in the society. We have 15 stores running successfully in different parts of New Zealand.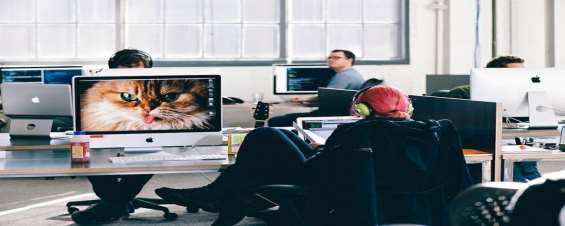 'SWOT ANALYSIS':
A tool that identifies the strengths, weaknesses, opportunities and threats of an organization. Specifically, SWOT is a basic, straightforward model that assesses what an organization can and cannot do as well as its potential opportunities and threats. The method of SWOT analysis is to take the information from an environmental analysis and separate it into internal (strengths and weaknesses) and external issues (opportunities and threats). Once this is completed, SWOT analysis determines what may assist the firm in accomplishing its objectives, and what obstacles must be overcome or minimized to achieve desired results.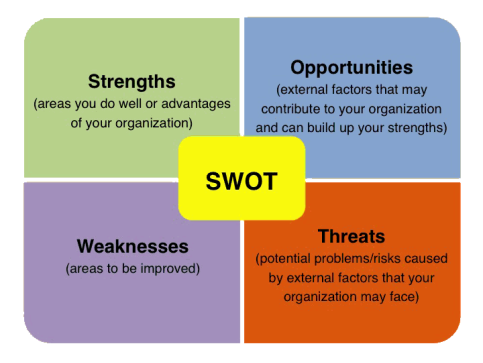 Strengths– We has good staff which has proper communicational skills and 3+year digital experience and we received many awards as best wake digital.
Weaknesses- We need staff which must have be educated about Maori culture background and have minimum 2 year experience in digital which is very hard for us to hire new staff.
We didn't have agents who sale our services worldwide.
Opportunities– We recently meet some agents who sale our services in their area and we contract as soon. With this contract we have international market and gain high capital.
Threats- There is many digital organizations which offer better packages which attract people which are negative point for our business.
Eleven influences of Wake Digital:
Internal -Skills, Staff, Structure, System, Shared Value
External -Political, Economic, Social, Technological, Legal, Environment
INTERNAL INFLUENCES IMPACT/S
SKILLS:  The skills of the employees in any organization have very huge impacts on any form of business. The staff at WAKA is very active and very efficient in their field. They are well prepared to face all the challenges that life throws at them. They have good decision making skills and are good listeners and contributors. They have the best of the technical skills.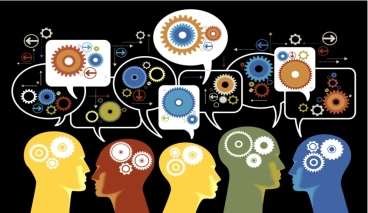 STAFF: The staff impacts WAKA in many different ways. The staff at WAKA is very much experienced and has the best of the knowledge. All the staff members have a really good bonding, since they all belong to the same culture. Even at work, they feel being at home. At the moment we have 20 people working in the company, out of which, 5 work in the mobiles and services department, 5 in the technical support department, 2 in the accounting department, 3 at the reception, 4 in the software development and a Managing Director. Everybody has a very crucial role to play. They influence the working of our institute in many ways.

STRUCTURE:  All companies follow a specific structure at our institute. A structure basically means a proper formation of a company. A proper structure helps a company to be balanced. Any change in the formation of the company can lead to very serious changes in the working of the institute.  We have a CEO at the top and under him we have all the other employees working.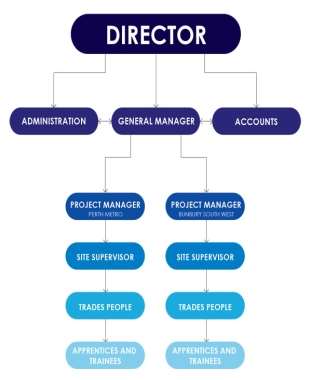 d) SYSTEM: At WAKA we have a proper system of working. All the employees have been issued their specific ID cards, without which nobody can enter our companies building. Everybody has to have an ID to show that they are a part of our company.  They clock in when they start their work and clock out when they finish working. This tells us how many hours they worked for.  They have to be in the office sharp at 9:30. This is how our organization works. The employees are very much dedicated towards their work.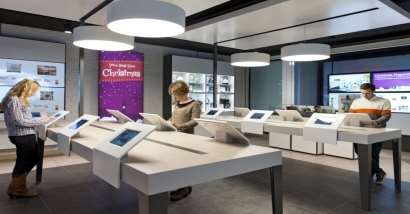 e) SHARED VALUES: Since everybody who works at WAKA belongs to the Maori culture. They are very much respectful towards each other. All of them have been working together for a very long time and they know each other in and out so they never do anything that displeases the others.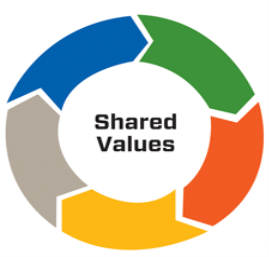 EXTERNAL
POLITICAL:  Politics affect any business to a great extent. With the new government comes in new policies. The government changes its policies very often. At the moment, government has reduced the trading prices, so that is really in our favor but also is not good for us when it comes to exporting our products.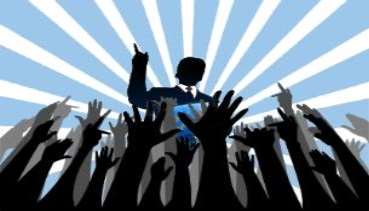 ECONOMIC: Economy always has been the greatest impact any form of business. Our company is financially stable and sound. We pay the legally pay rates to all our employees. They are also given bonuses as per their work.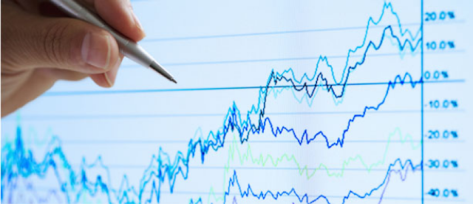 SOCIAL:  WAKA always focuses on its marketing so as to maintain its name. Everybody at WAKA tries their best to provide the best of the services to its customers and they never seize to amaze them with their creations. In order to maintain its name, fame and its reputation in the society.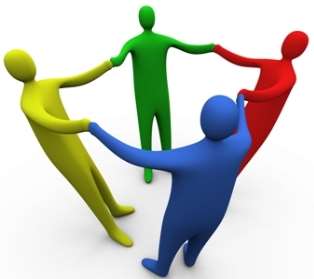 TECHNOLOGY: WAKA always focuses a lot on their technology because everything that we do at WAKA has to do with technology. All the products we create are up to date. We keep updating our websites as well.  We have many Facebook pages, with million likes on them, which shows us all that people think about our products.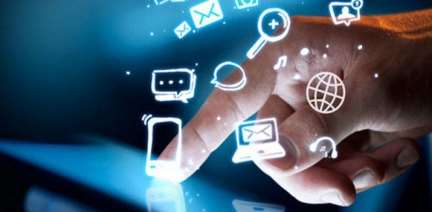 LEGAL: No business in today's date can function without a license. WAKA has an authorized license which permits it for selling its products. They also have the import and export license as well which permits them from importing raw materials from outside and also to sell their finished products both outside and within the country.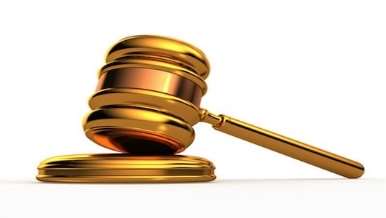 ENVIRONMENTAL: At work we have a disciplinary and also a friendly environment. We are famous amongst the society and to keep up the name, we have to keep providing the best services to the customers. We have really good technicians and even better management which is balancing our organization very well.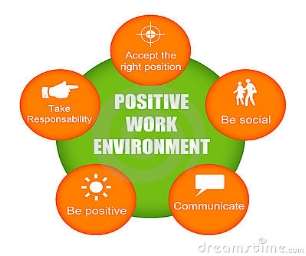 CONSEQUENCE/S
The skills of the technicians and everybody that works in the organization will further help it grow. With their skills they make all the creative products. Our products will soon be different from all the other companies. Everybody at WAKA have certain rules and regulations, in simpler terms, there is a regulatory framework and everybody has to act within the limits of the framework. As soon as a new political party comes in, they bring in their own new laws and legislation. If they change the policies then the company has to change their way of working as well. If the economy goes up, then all the raw material that we buy for our products would cost us more and that would further increase the production cost, which would ultimately increase the product's price, which can make us less popular in the market. A proper disciplined and a home like environment would help everybody work happily and have no regrets joining WAKA. If anything wrong happens with any of our product's and if we continue to do the same then the government can cancel our license as well, so quality has to be maintained at all times.    
RECOMMENDATIONS
WAKA has a well-established name in the society. Any company in order to maintain its image in front of their customers has to provide the best of the services. We have the best of the team, who are always doing their best to uphold to name WAKA.  Our company should start selling their products to the retailers so that everybody has excess to WAKA services.
Cite This Work
To export a reference to this article please select a referencing stye below:
Reference Copied to Clipboard.
Reference Copied to Clipboard.
Reference Copied to Clipboard.
Reference Copied to Clipboard.
Reference Copied to Clipboard.
Reference Copied to Clipboard.
Reference Copied to Clipboard.
DMCA / Removal Request
If you are the original writer of this essay and no longer wish to have your work published on UKEssays.com then please: