Freelance Writing Jobs > Opportunities
Become a Freelance Academic Writer with UKEssays.com
Do you hold a 2:1 degree or higher and want to make it pay? Then we have the perfect opportunity for you, working as a freelance academic writer! With job security being at an all time low, whether you are looking for a new opportunity or a way to supplement your existing income, find out how working from home as a freelance writer can help you to achieve your life goals.
Freelance Writing Payment Rates
Words per day
Days worked per month
Standard of work
Summary
| | |
| --- | --- |
| Words per day | 2000 |
| Days worked | 10 Days |
| Standard of work | 2:1 Undergraduate |
| Currency | |
Earn £900.00 a month*
Apply Now
* These prices represent the vast majority of our order rates; yet some niche areas attract a higher rate, while a few other areas attract a lesser rate. Also, these prices represent our base rates but, as we are a seasonal company, we are able to offer significantly higher fees during our peak periods.
Freelance jobs that suit your lifestyle
Recent developments have changed the way that we work for the forseeable future. With rising unemployment and office based roles being cut in favour of remote working, there has never been a better time to begin a career in freelance writing. With the flexibility to decide where, when and how you work, freelance writing offers a range of benefits over traditional office based job roles, without compromising on rates of pay and quality of life.
To find out more about working with UKEssays and our parent company, Business Bliss FZE, head over to our dedicated recruitment site at www.academicknowldge.com
Visit AcademicKnowledge.com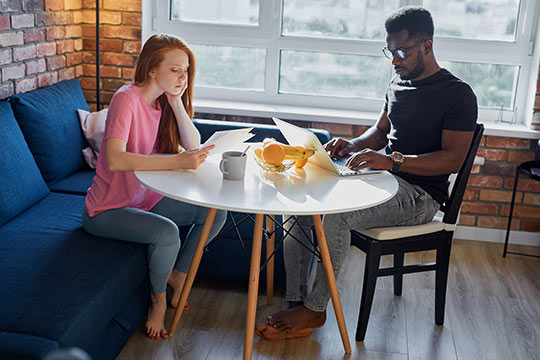 Work from home
Flexible working hours
Excellent rates of pay
Why write for UKEssays
Great pay - highly competitive rates of pay based on the number of words you write.
Flexibility – choose which projects you take on, when you want.
Start gradually - take on more work as and when you feel the time is right for you!
Work from home, the local coffee shop or anywhere you have access to the internet.
Dedicated support – you're never alone writing for UKEssays, with our team of dedicated support staff always ready and waiting to help.
Work on a wide variety of projects in a range subject areas suited to your particular qualifications.
Do what you enjoy - use your degree and write about the subjects you are passionate about, at your own pace.
Further your skills in the areas academic writing and referencing, keeping up to date with the latest developments.
Help others - share your skills and knowledge with students from a variety of social and cultural backgrounds.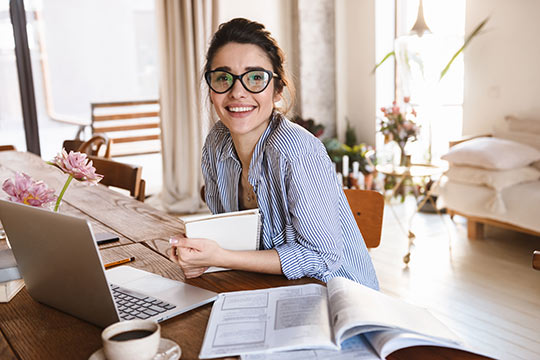 How the writer application process works
* Applicants must have a minimum of an undergraduate 2:1 degree in order to be considered for a freelance writing position.
The application form itself is divided into three stages
1
The application form requires you to fill in your personal details, including information about your qualifications. Once you have completed this, you will receive an Application ID number, which will allow you to save and resume the application if you wish. Or, you can proceed onto the next step.
2
You will need to provide proof of your identity. We require two forms of identification; one photo ID (such as a passport or driving licence) and one recent proof of address (such as a utility bill).
3
At this point you will be asked to provide proof of your qualifications. We need to see the qualifications you hold, and it must be the certificate or transcript. You must also fill in a 200-word, first-person, personal statement to support your application.
Apply now at
Academicknowledge.com