Qlik Technologies Overview
| | |
| --- | --- |
| ✅ Paper Type: Free Essay | ✅ Subject: Business |
| ✅ Wordcount: 2000 words | ✅ Published: 13th Sep 2017 |
Executive Summary
This recommendation report introduces Qlik Technologies, provides an overview of the company, identifies business problems Qlik needs to address applying IT, provides an overview of the current state of what is happening at Qlik today and the future state of improvements/changes that needs to be implemented using recommended project methodology.
Overview of Company
Qlik Technologies (QlikTech), formerly known as QlikView, is a business intelligence and visualizations company based in Radnor, Pennsylvania. Qlik was founded in Lund, Sweden in 1993. With more than 40,0000 customers worldwide, Qlik provides three products; Qlik® Sense- Qlik's next-generation visual analytics platform, QlikView- Qlik's guided analytics and dashboarding solution and Qlik® Cloud- growing portfolio of SaaS apps. (Visual Analytics Market Leader | Qlik., n.d.). Qlik aims to take its customers on a journey to start exploring data in a way they have never done before and gain insights to see a complete picture of their business.
Get Help With Your Essay
If you need assistance with writing your essay, our professional essay writing service is here to help!
Essay Writing Service
In very competitive business intelligence and analytics space, Qlik needs to make decisions and compete more effectively. This requires Qlik to see complete picture of its business by letting IT incorporate Qlik departmental systems to operate cross functionally. Qlik has many applications that help business units make decisions. Sales, Marketing and Product management can benefit from enterprise level applications where business units don't make decisions just what they see in their data but overall what's happening at Qlik. IT can help incorporate existing Qlik applications.
Another business problem that IT can help at Qlik is collaboration at Qlik. 86% of executives and employees "cite lack of collaboration or ineffective communication for workplace failures." (4 Reasons Your Employees Are Not Collaborating | Micheal Pisarek, 2015) Most Qlik employees are remote and work from various locations across the world. It is essential that everyone is on the same page. Each team uses different tools to communicate with each other and other teams. A simple example is document sharing. Locating a document that might help collaborate with other teams is not always easy at Qlik as it might be stored on Collaborate, Confluence, SharePoint, shared network folders or many other places. IT can help with one platform for document sharing. This will help Qlik Employees save time and collaborate better. IT can also offer other solutions such as video conferencing, employee idea sharing platform, employee social platform to increase collaboration and team building across its remote employees.
Current State    
Information Technology (IT) at Qlik Technologies plays a key role in enabling Qlik's competitive advantage by supporting high performance and scalable growth. IT at Qlik is a business function which moves information about Qlik employees, products and processes across the company to facilitate decision making and problem solving. Qlik Information Technology department is divided into IT Service Management (email, Phone, Web, IM), Enterprise Architecture (Solution, User Experience, Technology and Information Architecture), EPMO (Project Management), IT Cloud & ecommerce, Business of IT (Financial, Vendor, Benchmarking) sub departments lead by Chief Technology Officer, Anthony Deighton.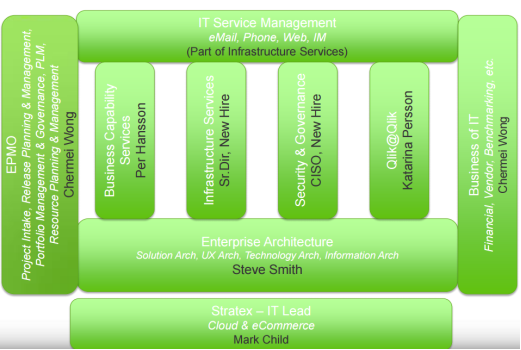 Figure 1: Qlik Information Technology Organization
IT supports Qlik Employees, customers, partners and community. 75% of the Qlik Employees work remotely from their home. (Visual Analytics Market Leader | Qlik., n.d.) Each team uses different tools for document sharing. Locating a document that a program manager might need to run for training projects requires to take a look at documents stored on various places – Collaborate, Confluence, SharePoint, shared network folders. This causes waste of time and frustration; there is no central knowledge sharing platform for Qlik employees find relevant information they need. This also is a risk for knowledge management as employees retire or leave Qlik.
Remote culture at Qlik often requires employees to hold virtual meetings, use instant messaging, hold virtual team building events and constantly find ways to collaborate because they simply don't have the office interaction. Sharing ideas and collaboration is heart of Qlik culture yet there is no support of technology or processes set to share ideas and collaborate. Qlik can benefit from product enhancement ideas and its employees working on these ideas across departments. Qlik teams usually work and analyze data in their own business units and don't have capabilities to take data across departments. Qlik has many internal applications that help business units make decisions. Below is an example of applications Qlik uses to measure 360 view of its marketing and sales efforts. There is not one application Qlik Employees can take look at how their marketing campaigns are effecting sales.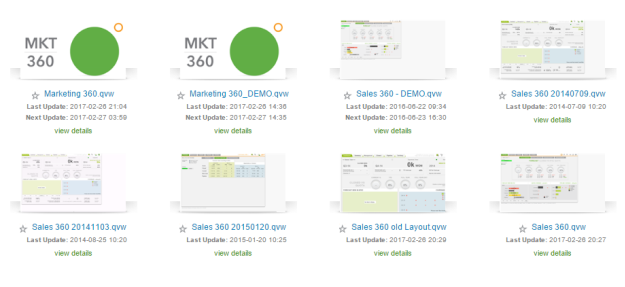 Figure 2: Qlik 360 Applications     
At Qlik, customer facing business processes such as order processing, purchasing and product delivery are defined well. This helps with efficiency and effectiveness when dealing with Qlik Customers. However, internal processes for product development, internal enablement, ideation are often not well defined as the company moves very fast, too fast at times to take time to define and document. Processes are often dynamic, continuously changing. This again often creates confusion and frustration with employees.
Information Technology supports operations, change and sustainability at Qlik. IT has configured all employee laptops with backup, recovery capabilities that employees don't have to worry about losing any of their data. Disaster recovery and business continuity recovery plans are well defined. Qlik Systems are highly available, reliable and portable to many devices Qlik employees, customers and partners use. Qlik IT constantly needs to keep up with needs of its employees and create scalable, innovative solutions with great user experience. Qlik is constantly growing and scalability of its systems have been a concern.
Future State
With detailed observations listed in the current state section above, Qlik can benefit from a central knowledge sharing platform such as Confluence in figure 3. This is a platform that will support not only document sharing but also collaboration Qlik employees will need across departments with capabilities to search and locate easily, update and socialize. IT will need to help bring all relevant documentation to the new knowledge sharing platform and define processes to share, update and achieve. This will help Qlik Employees reduce the time they spend on locating what they need, access relevant and most updated documentation and collaborate with each other easier. With core value of "move fast" Qlik employees often forget about documenting internal processes. The new knowledge management space will also house and encourage documentation of internal processes. New Employees will benefit from this as well as risk of losing information when an employee decides to leave Qlik will decrease.

Figure 3: Qlik Confluence
There is no support of technology or processes set to share new ideas at Qlik and its innovative culture. Qlik can benefit from an ideation platform where Qlik Employees can share new product/enhancement ideas, vote on other ideas and work on new ideas together to better Qlik products and services. Qlik IT will need to provide the technology employees will need to use for ideation as well as processes to submit, vote and implement these ideas.
Find Out How UKEssays.com Can Help You!
Our academic experts are ready and waiting to assist with any writing project you may have. From simple essay plans, through to full dissertations, you can guarantee we have a service perfectly matched to your needs.
View our services
Current State section highlighted need to for enterprise level applications where Qlik employees can analyze data across departments. Qlik IT needs to work on 360 applications with product, marketing, sales, customers and training data all incorporated. This will help reduce number of internal departmental applications and produce a central application with data incorporated to see the whole picture. Marketing can see how their campaigns are effecting sales, training can take a look at sales and customer information to create more relevant content for Qlik customers. Sales, Marketing and Product management can benefit from enterprise level applications where business units don't make decisions just what they see in their data but overall what's happening at Qlik.
Future state will also include better interaction tools across remote employees. This includes interaction during meetings as most are virtual as well as social interaction and team building. Supported video conferencing with interactive capabilities for virtual meetings such as shown in figure 4 can help collaboration and team building at Qlik.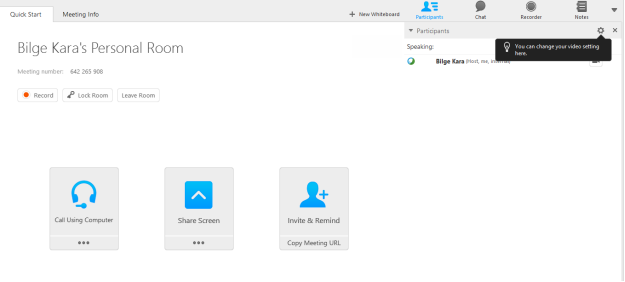 Figure 4: Qlik Interactive Video Conferencing
Project Overview
At Qlik where customer (internal or external) satisfaction is at high priority, to implement suggested improvements mentioned in this report, Agile methodology would work the best. Implementing all at once with waterfall method would be a fail at Qlik as there is a quick pace of change. Recommended improvements will need to be delivered to Qlik employees in continuous delivery of useful chunks developed by an iterative process. This way, Qlik IT can deliver results quicker and with ability to react to changes at Qlik.
Qlik is mature at software development and used to implementations in agile manner as Qlik product enhancements are developed using agile methodology. Culture at Qlik of move fast also supports delivery and seeing results fast. With need to collaborate on these suggested projects across departments, there might not be always clear definition of development requirements beforehand as the projects start. The Agile methodology is flexible, and allows for changes to be made in the project development requirements even after the initial planning has been completed.
Qlik IT will benefit from employee feedback and even tweaking project priorities depending on this feedback. Delivery in smaller iterations will help measure success of changes and adoption of new knowledge management platform, collaboration tools and enterprise level applications. Without setting business processes in place and understanding needs of Qlik employees, IT can't be successful with these changes. Having great features, functions, right technology, a great infrastructure is only small portion of the success equation. People are the most important driver behind the success of technology.
References
Baltzan, P. (2016) Business driven information systems. New York, NY: McGraw-Hill Education.
Visual Analytics Market Leader | Qlik. (n.d.). Retrieved November 12, 2016, from http://www.qlik.com/us/company
4 Reasons Your Employees Are Not Collaborating | Micheal Pisarek, (2015) Retrieved from
http://blog.bonzai-intranet.com/4-reasons-your-employees-are-not-collaborating/
Cite This Work
To export a reference to this article please select a referencing stye below:
Reference Copied to Clipboard.
Reference Copied to Clipboard.
Reference Copied to Clipboard.
Reference Copied to Clipboard.
Reference Copied to Clipboard.
Reference Copied to Clipboard.
Reference Copied to Clipboard.
DMCA / Removal Request
If you are the original writer of this essay and no longer wish to have your work published on UKEssays.com then please: