Strategy option for achieving an organisation's envisioned future
| | |
| --- | --- |
| ✅ Paper Type: Free Essay | ✅ Subject: Business |
| ✅ Wordcount: 1335 words | ✅ Published: 31st Mar 2021 |
Propose and justify a strategy option for achieving an organisation's envisioned future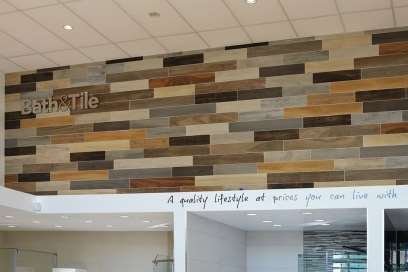 Executive Summary
I am using Bath and tile ltd for this assignment. A New Zealand owned and operated business, Bath & Tile (NZ) Ltd has been a focal point for the latest range of tiles and sanitary ware for well over 6 years now. We don't just present attractive bathrooms, we also allow you to soak up the experience of a real bathroom as it would appear and function inside your home.
With two stunning showrooms located in Albany and Manukau City, we provide a wide range of Tiles & bathroom Sanitaryware under one roof with the latest range of Porcelain and Ceramic Tiles, Showers, Toilets, Vanities, Taps, Spas, Bathtubs and Bathroom Accessories.
We can assure you that we bring our products directly from our manufacturers, thus offering you the best price guaranteed as well but we have some weaknesses as well for example:
High prices
Less staff resulting in slow service in delivery team
Rare promotions
To cover all these problems and to give the business a hard push strategies are needed. So we have thought of giving more promotion and gift vouchers to customers and to train our delivery staff. Different solutions, methods and ways are used to achieve this envision of new services.
Problem Statement
Currently business at Bath and Tile ltd is not according to the expectations customers are there but because of less staff in installation so, we can say that it is slowing down and needs more staff. Apart from this more understanding is needed for the structure of work and the administrative and execution departments as well. Services and their retention needs to be discussed as well. So, I can say that emphasis on the following is needed.
Customer service
Working system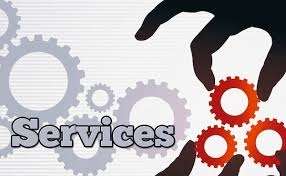 Customer Service
Working system

Proposed envision future
"Opening new services"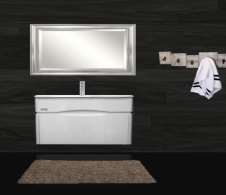 The problem here in Bath ans Tile ltd is big company. We have decided to provide more new services we disscussed with company members . It just work with a good direction. So the main problem of the system and customer service can be managed by people working in the company. For this purpose services can be opened and discussions can be held which will lead to some understandings and then towards the problem and its solutions. So, the services is supposed to held after the working hours. It will increase the company growth .
In the evening after the hours, employees are required to set at a near place under the supervision of a leader to discuss the problems and sometimes the higher authorities can visit as well so that the employees can get more support.
Activities can be held creating a real situation and let employees handle that.
Services can be given to employees for work and supervisor can assist them.
So, the services will be like another working hours of the work but here no fear of loss of customer will be present and the fear of mistake is aslo not there. So, more knowledge can be gained.
Benefits of New services to Bath and Tile ltd    
This will result in better outcome and employees will be more confident which will improve the system and will also improve the customer service at bath and tile ltd.we will offer a good service to our customers.
Action plan for new services
Proposed action

Who is responsible

Time frame

Outcome

Notice to members for disscuss about new services

Administration manager

1st week of January 2016

Everyone will know and more and more people will come

Meeting for services

administration manager

3rd week of January 2016

Venue and cost can be discussed

services seminar for employees

Supervisor and the general manager

1st week of Febuary 2017

Confidence in employees, better outcome, more ideas and better service

Look for

Local supplier

Manager discussed

1st week of march 2017

Products , stock

feedback about services

Administration manager

Every following month

Authorities can know about the company success or failure and can improve the company if suggestions are written in there by the employyes or the supervisors.
Estimated cost and resources
The estimated cost for the new services will be the overtime wages of the work which is decided. So, the venue costs are nothing. The supervision may cost some money because professionals will be devoting time to the employees. The activities and tasks which will take place will not cost much because work tools and gadgets will be used there. So, I can say that this services will be less costly but more productive.
Resources and tools
Work tools and gadgets will be used
No expenses for the venue as Manukau shop will be used for new services activities.
Meetings with the specialists will cost some money. Minimum 100 dollars a month as higher wages.
Time will be the after hours of work
Everyone has to use own convenience.
According to this report, I can say that new services will not cost much until a new machine, new workers or a gadget is required for a specialised training.
References
admin. (2010, June 28). Theories of strategic planning (authored with Jurgen C Schmidt and Martyn Laycock). Retrieved October 6, 2016, from http://www.healthknowledge.org.uk/public-health-textbook/organisation-management/5d-theory-process-strategy-development/strategic-planning
Cite This Work
To export a reference to this article please select a referencing stye below:
Reference Copied to Clipboard.
Reference Copied to Clipboard.
Reference Copied to Clipboard.
Reference Copied to Clipboard.
Reference Copied to Clipboard.
Reference Copied to Clipboard.
Reference Copied to Clipboard.
DMCA / Removal Request
If you are the original writer of this essay and no longer wish to have your work published on UKEssays.com then please: