Essay Plan Writing Service
An essay plan is a framework which provides the structure and key information needed for your final essay or piece of work. This consists of bullet points guiding you on how to complete your introduction, which elements should be discussed in each paragraph, key points from the literature or theorists, and what to include in the conclusion. Our essay outline is a perfect guide to help you write your work, and get the grade you want!
If you need help writing a longer piece of work, the trusted dissertation writing service can provide professional academic assistance.
See for yourself
Samples

of our work

We have a number of sample papers to illustrate the quality of our services. Each sample has been written to a specific academic grade.

Samples of our work Sample essay plan
Prices from
BHD19.32
Undergraduate 2:2 • 300 words • 7 day delivery
Order an essay plan
Delivered on-time or your money back

Why choose an Essay Plan Service?
Our essay plan writing service is great value for money: you can order just 1/3rd of the overall word count of your full piece of work. You'll find the depth and quality of our work provided by our professional writers is of the same excellence that you would get with a full model answer!
Still not sure if an essay plan is for you? Take a look at some sample essay plans we have written, as created by our writers, or discover more about the service, how to use your essay plan, and why you can always trust UKEssays to create a fantastic piece of work.
Reasons to choose our service
We only allow our qualified academic writers with matching qualifications to take on your work.

Your order will go through rigorous quality controls and is checked against your instructions and academic standards by qualified professionals, we'll even give you a quality report to show our findings.

Your order will come with a comprehensive plagiarism report which is compiled with our state-of-the-art plagiarism software, ensuring the work that is produced is not plagiarised.

You get a 7 day amendment period, so if you're not happy with the work, let us know and our customer support teams will resolve any concerns.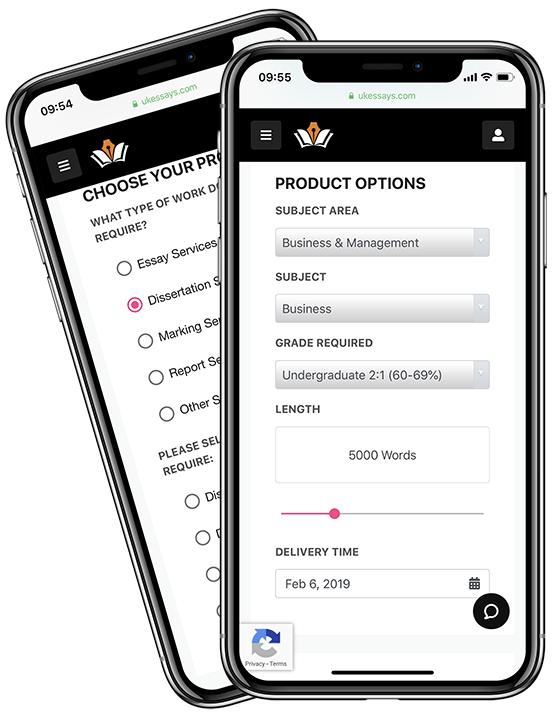 Our order process is simple

Three easy steps!
Start your UKEssays order

To get started, head to our order form. Next, select your grade, delivery time and subject area. For the length of the essay plan, you should choose one third of the word count of the overall work: for example, if you are writing a 3000-word essay, you only need to order a 1000-word plan.

Don't forget to select your country of study, eg. Bahrain, to give our writers and support staff the best chance of meeting your expectations.

Tell us all your requirements

All you need to do now is enter a few details about what you want to be included in your essay outline. The more details you can give us, the better your outline (and therefore your finished essay) will be. We'll need to know the details for the full piece of work that the essay plan is intended for, so be sure to mention any specific requirements here!

An academic expert will start your order

Once these details have been entered, our Customer Experience team will check over the details and confirm them with you. You can pay at any time, but the sooner you make your payment, the better, as we'll be able to find a writer and start your order much faster. Our payment system is fully secure, and you can pay by credit/debit card, or make a bank transfer.
How to use your essay plan
Essay Plans are great for helping you to stay focused on the main points of your work. Once you have been sent your outline, all you need to do is flesh it out to make a full essay. We have given you the structure and resources to write your essay, so you need to follow these to develop your ideas and arguments.
Read through the plan
Start by reading through the plan a couple of times, making sure you locate and read the references used to enhance your knowledge and background reading. You should then develop the main points and think critically about the arguments the writer has given you.
Write your own work following the guidance
The essay plan will give you a perfect outline for how to proceed with writing your own work, and the plan that we give you can be used as a structural guide for your future essays, too.
Hand in your completed essay
Once you have finished writing your full piece of work, you may want to get it checked over to make sure it meets the standard it needs to. To help you with this, we also offer a marking service to guide you further to the grade you want.
You can find further information about how our service works in the FAQs section
Why you'll love UKEssays
These are just some of the great things that are waiting for you when you order with UKEssays.
Expertly Qualified Writers
Each essay plan we produce is tailored to your needs, and we only use the highest quality writers. Our writers come from a wide range of professional and academic backgrounds, but rest assured that each one is tested thoroughly before beginning work with us. Each writer must have English as their native language, have professional writing experience and have passed our rigorous entry tests and trial period. We're confident that they'll do the best job, and if you have any problems with your work, then our writers will be happy to look it over for you and make the necessary amendments.
Uncompromising Quality
Once your essay plan has been created, it goes through an in-depth quality check by our Quality Control and After Care teams. Our in-house team read through each piece of work to make sure that it follows your requirements and will suit your needs. We recognise the need to get things right, first time and every time, and we work hard to deliver a great service, taking the time to check each order against your instructions. With each essay plan, we will also send you a unique quality report – written just for you - and a plagiarism report so you can verify that the work our writer has provided is 100% original and has been tailored to your assignment and grade requirements.
Outstanding Customer Support
We have both a super friendly Customer Experience team, who aim to respond to any questions or issues as quickly as possible, and a dedicated live chat support team, who can answer any questions you might have before you place your order. Our staff are professional, welcoming and understanding of your needs – we recognise the importance of great customer care, and we all know from experience just how stressful university can be! We are constantly striving to be the best, so we ask for feedback on every piece of work you receive, and we continue to listen to your feedback and make changes to create a better service for you!
Safe & Trusted
Not only do we work to ensure you have the best essay plan possible; we also work hard to make sure that you don't have to worry about your privacy and security. We have an in-house team dedicated to monitoring Data Protection and Privacy. We will never sell your data, and we have a variety of security measures in place to protect any data you send to us.
Your data is encrypted with the best software, and we use Amazon Web Services (AWS) as our cloud computing provider. AWS is a gold standard information security provider, so you can be sure that your data is safe. Our storage and usage of your data is laid out clearly and transparently in our privacy policy.
Our Fair Use Policy
Our Fair Use Policy outlines the way in which the work we provide should be used and gives you the necessary guidance to get the most out of your model answer.
Read our Fair Use Policy
Don't just take our word for it!
We've served over 25,000 customers since 2003. Take a look at some of the great reviews of our service from the independently verified reviews site, reviews.io.

I ordered a plan to help me with a difficult question I wasn't sure where to start. I used the plan to write my full essay and it worked great, gave me everything I needed to understand. Really good value.

Cho S
The writer followed my instructions perfectly and produced an excellent piece of work. I'm delighted with the results.

Oliver K
This is actually legitimate and not a scam. Used it multiple times.

David M
I'm very happy with your help! Would def. recommend it

Karin S
I am very happy with the service I receive and received from UKEssays.

James G
The project that I've ordered was done wonderfully and was exactly what I wanted and even more.

Melissa
About our company
Our company started small, and quickly grew to a large team of internal staff and freelance professional writers. We're a friendly group of people who have developed a high-quality writing service which is flexible to your needs, with our number one goal being providing you with great customer service and excellent essays which offer you maximum value for money.
We're dedicated to helping students and providing the best services we can. Based in Dubai we provide services internationally, and have many years experience working with Bahraini students and the education systems of Bahrain.
Find out more about us
Related services
If you're unsure about what service you might need, then we're happy to help you; we have a variety of options which can be tailored to your writing needs. For any type of essay, coursework or assignment that you have, we will always do our best to help you get the grade that you want.
writing service portfolio